Belington, West Virginia
Quality, service and consistency have been the keys to our recent growth. Our modern facilities have been specially designed to process lumber with utmost quality control. From automatic sticking on "Dri-Stixx"™ stickers, to superior drying in our modern steam "SII" ™ drykilns, to re- inspection and re-trimming on modern "Sanborn"™ grading lines. Our Belington, WV facility, located in the northern central mountains of the state, provides an abundance of fine native White Ash, Basswood, Beech, Birch, Cherry, Hard Maple, Hickory, Yellow Poplar, Red Oak and Soft Maple.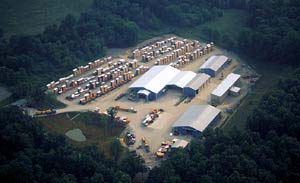 Our Belington, WV yard is state of the art, located in the mountains of Northern West Virginia. (click on image to enlarge)
Highly trained and experienced kiln operators ensure superior kiln drying.
Optimum drying is achieved with the latest
"SII" conventional steam kilns.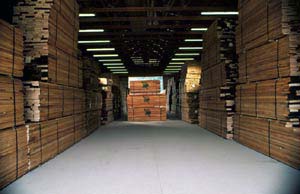 Over one million board feet of kiln dried lumber is stored in our insulated dry storage buildings.
We also have experienced lumber graders re-inspect all lumber after drying on our modern Sanborn trim line.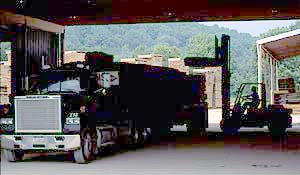 Covered loading facilities at each location insures uninterrupted shipping.
141 Highwater Road - Belington, WV
Locations - New Hampshire